Suppressing offsets (#SUPPRESS OFFSETS)
In combination with a motion block, this command causes an execution of the programmed axis positions without consideration of the active offsets.
All offsets in the NC block are suppressed if a particular offset type is not specified.
Release Note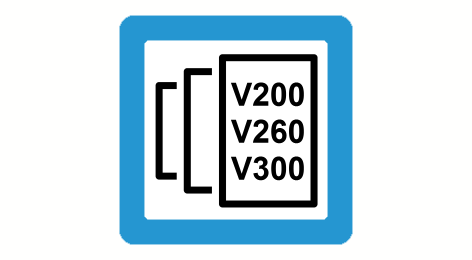 As of Build V2.11.2032.07 it is also possible to select which active offsets (zero points, PSET, measurements etc.) are to be suppressed in the NC block.
Offsets due to active kinematic and/or Cartesian transformations (CS, ACS, ROTATION) are not suppressed by the command. To suppress all kinds of offsets, the command #MCS ON/OFF must be used as an alternative.
#SUPPRESS OFFSETS [ [ ZERO ADD_ZERO PSET CLAMP TOOL MEASURE MANUAL ] ]
                                           <axis_name><expr> {<axis_name><expr>} (non-modal)
| | |
| --- | --- |
| ZERO | Zero offsets |
| ADD_ZERO | Additive zero offsets and reference point offsets |
| PSET | Position presets |
| CLAMP | Clamping offsets |
| TOOL | Tool offsets |
| MEASURE | Measuring offsets |
| MANUAL | Manual mode offsets |
| <axis_name><expr> | Axis positions which are moved without offsets. |
Programing Example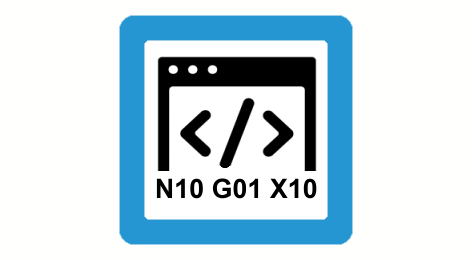 %suppress_offsets
;Define zero offsets for G54
N05 V.G.NP[1].V.X=11
N10 V.G.NP[1].V.Y=22
;Select zero offsets X11 Y22
N15 G54
;Select and define additive zero offsets X10 Y20
N20 G92 X10 Y20
N25 X100 Y150                                   ;Position X=121 Y=192
;Suppress all active offsets    
N30 #SUPPRESS OFFSETS X50 Y100                  ;Position X=50 Y=100
;Suppress additive offsets    
N35 #SUPPRESS OFFSETS [ADD_ZERO] X50 Y100       ;Position X=61 Y=122
N40 X200 Y250                                   ;Position X=221 Y=292
N99 M30